KirkLindstrom.com - Articles -

2012 Blog - List of California Cities and Municipalities In Or Near Bankruptcy
Bankrupt California City List


California Cities and Municipalities In Or Near Bankruptcy



Return to KirkLindstrom.com home page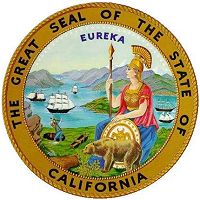 July 18, 2012:
This is a list of California cities in Bankruptcy plus a list of cities that have announced they are near bankruptcy so far this year. I will update this list with a new article as more cities file for bankruptcy protection.
What does it mean for a city to be bankrupt?
Cities can file for bankruptcy if they are insolvent which means they are unable to pay debts that are due. When
in bankruptcy
, a city doesn't have to pay its creditors while it negotiates a plan for dealing with its debts. Municipal bankruptcies are extremely rare because cities have the power to tax. Since they can tax their citizens, cities have a hard time convincing a bankruptcy court that they truly cannot pay their debts.
List of California cities that have filed for Bankruptcy in 2012 :

June 18, 2012: Stockton, with 300,000 residents in the Central Valley just below Sacramento

"Stockton becomes the nation's most populous city to file for Chapter 9 bankruptcy."

"Stockton has about $700 million in bond debt."

The California Public Employees' Retirement System (CALPers) holds the most debt with $147.5M claim for unfunded pension costs.

"Other top creditors include investors holding $124.3 million of Stockton's pension obligation bonds, $40.4 million of the city's variable rate demand obligations, $35.1 million of the city's public facilities fees bonds and $31.6 million of the city's parking garage debt."


July 2, 2012: Mammoth Lakes 7,700 permanent residents near Yosemite in the Sierra mountains

"Mammoth Lakes said Monday that it filed for bankruptcy because it cannot afford to pay a $43-million breach-of-contract judgment in a lawsuit brought against it by a developer."

"Facing a judgment nearly three times the size of its annual operating budget and a $2.8-million shortfall in its 2011-12 fiscal year, the town had already cut many services and asked employees to take reductions in pay."


July 10, 2012: San Bernardino with 209,000 residents in the Inland Empire east of Los Angeles.

"The report said the city had exhausted its reserves and projected spending would exceed revenue by $45 million in the current fiscal year which started on July 1."
"San Bernardino "is still facing the possibility of insolvency due to a variety of issues including accounting errors, deficit spending, lack of revenue growth and increases in pension and debt costs," according to a budget analysis prepared for the council."


2012 List of California cities who've announced they are near bankruptcy:

Compton, in Los Angeles County. Announced July 18, 2012

"Treasurer Douglas Sanders told the council Tuesday night (July 17, 2012) that the city has $3 million in the bank and $5 million in bills to pay."




Note 1. Source:

FDA Press Release

"FDA approves Belviq to treat some overweight or obese adults"

For quotes rather than graphs, click US Treasury Rate Quotes


KirkLindstrom.com

Home of "CORE & Explore®" investing.

Blog





Disclaimer: The information contained in this seb site is not intended to constitute financial advice, and is not a recommendation or solicitation to buy, sell or hold any security. This blog is strictly informational and educational and is not to be construed as any kind of financial advice, investment advice or legal advice. Copyright © 2012 Kirk Lindstrom. Note: "CORE & Explore®" was coined by and is a registered trademark of Charles Schwab & Co., Inc.